Professional Landscape Consultation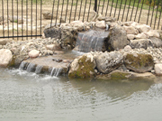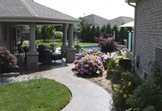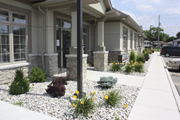 Water Features Residential Commercial

If you are looking for landscaping in Chatham or Chatham-Kent, Ontario you can rely on Ross' to meet your landscaping needs. From concept to completion our Professional Landscape Designer will work with you using the latest technology to customize your Landscape to suit the needs and desired atmosphere of your property. Call, email or submit our Consultation Option Order Form (right) to schedule an appointment with our Professional Landscape Designer to discuss your specific Landscaping needs.

IMPORTANT: Ross' Nurserymen are now booking projects for 2023.

At Ross' we offer 3 Consultation Options for what best suits your needs.

In-House Consultation - FREE
30 minute scheduled meeting with our Professional Landscape Designer at Ross'
Includes suggestions and recommendations of area for improvement
Please bring in pictures of area that needs improvement along with measurements of yard and/or specified area.
* At Ross' we know your time is precious, so to help your meeting run efficiently please send all info (pictures and measurements) to rossflowers60@gmail.com.
*some restrictions apply

On-Site Consultation - Cost $80.00

Useful for:
a home or office with a mature Landscape which requires advice on care
recommendations on resolving problematic areas, plant selection & care, pruning, mulching, etc.
You will receive:
1 hour scheduled meeting with our Professional Landscape Designer at specified location
Advice can be provided on the reworking of existing space
recommendations can also be provided on maintenance of your existing Landscape (i.e., trimming, mulching, adding topsoil, planting, etc.)
*some restrictions apply

On-Site Consult: Custom Landscape Design - Cost starting at $120.00


Useful for:
Landscape with unusual components that require Professional guidance
entire Landscape Renovations or New Landscape Plantings
Customers who would like to let Professionals do the Design and/or Installation of Landscape
You will receive:
1 hour scheduled meeting with our Professional Landscape Designer at specified location
Measurements will be taken of the requested area
printed and scaled Professional Landscape Design
Quote for the cost of Materials needed with Installation by our Landscaping Team
Itemized Plant Material List
*some restrictions apply